Whenever I meet someone and get to know that person, somehow the conversation frequently arrives
at talking about whether or not I like dogs. The person may start talking about his/her dog and how awesome the animal is. And of course, after a lengthy description about how cute, cuddly, and smart Rover is, they always ask me: are you a dog person?
No.
Astonishment and disbelief are typically the first attitudes they express, and inevitably they ask "how can you not like dogs?" Well, for one, they're gross to me. All dogs--no matter how well groomed and cared for--have the "dog smell." I have a fairly sensitive olfactory sense, and I can't stand dog smell. I tolerate it when I'm over at a dog owner's house (afterall, it's their house) but I could not live with a dog. Secondly, even dogs with really short hair still have hair, and it sheds. I can't stand shedding hair.
Third: they slobber, and lick, and it's gross. As if all of that isn't enough, dogs also need a good deal of attention and care--forever. They'll never be able to do much of anything on their own. They'll never be able to cook for themselves, give themselves a bath, take themselves to the vet, or even relieve themselves on their own without making a mess. It's like having a perpetual child--a child that smells, sheds, slobbers, tears up your trash, and barks in the middle of the night because he sees a racoon tooling around the back yard.
After explaining all of that, very visibly expressing my discomfort with slobber-factories, the person is usually still in disbelief. And, as if there is some silently agreed upon unwritten rule, every single dog owner says the same, exact thing--and I swear to you, this happens every. single. time.
"You must not have grown up with dogs."
When first said to me, I didn't think much of it. I politely informed the person that I did, in fact, grow up with dogs. My parents were divorced, and in both households I had a dog. They were really, really good dogs, too. My dad had a miniature pincher named Seti (because his ears were cropped, and he sort of looked like Anubis). My mom had a chocolate-brown lab, Buddy. What a dog he was. He was kind, pretty laid-back for the most part, and very loyal. And even when I was married we had a dog, a little dachshund named Hanz. He was a good dog, but a bit of a pain in the ass.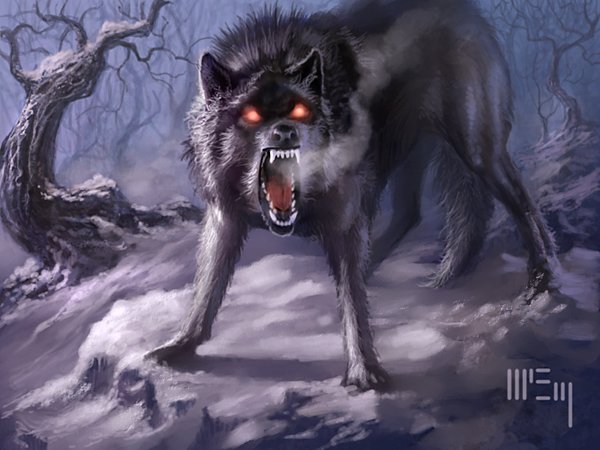 But damnit, I'm still not a dog person. I started to be less polite about it because I realized the statement "you must not have grown up with dogs," actually highlighted a major problem with American political discourse: people have lost the ability to understand differing opinions.
"You must not have grown up with dogs," indicates an assumption from the dog owner that since I do not like dogs, I must not have had the same experiences as the dog owner. The dog owner is essentially saying "well, if only you had grown up with dogs, then you would assuredly still love dogs." The dog owner believes this--consciously or subconsciously--because knowing his own love for dogs, he simply cannot fathom that another human being could have been exposed to dogs and somehow not love them. Do you see where this is going?
"He clearly has never talked to someone who is on welfare, or else he wouldn't want to scale down
welfare. If only he would talk to these people in poverty, he would want to keep a robust welfare system."
"He must not have ever been exposed to Christianity, or else he would be a Christian. If only he knew Jesus the way I do, he would love Jesus and be saved."
"If only he had met, or talked with, a gay person, he would not hate homosexuality. He must be uneducated, because educated people can't believe homosexuality is a sin. He must not have thought about X, Y, or Z, because if he did, he would believe homosexuality is okay."
"He probably hasn't read the bible, because if he did then he would believe that homosexuality is wrong, because the bible says so. He's probably not even a real Christian--he's probably one of them Catholics or something."
"He must be ignorant/uneducated/unintelligent/intellectually dishonest, because he doesn't believe in the Liberal message. Only smart, educated people are capable of understanding liberal ideas."
Everyone is entitled to their opinions, but the problem is that nearly everyone believes that their opinions are absolute, objective truth. It's an exercise in cognitive dissonance on a massive scale because when asked, people will admit that they're not always right and that they're not perfect. Most people will honestly admit that they do not, in fact, have all the answers. Yet when people are challenged on their opinions and beliefs, rarely will they admit that they're wrong, and essentially people subconsciously believe that they are always 100% right about their opinions.
Political and intellectual discourse never goes anywhere in America because no one ever bothers to figure out how someone arrived at a conclusion so different from their own. Instead, all they do is scoff and snicker to each other about how "ignorant" the other side is. Such attitudes are indicative of what I like to call insular intellectual stagnation. They are so set in their opinions that they have trapped themselves inside their own minds, and they have rendered themselves incapable of understanding what transpires outside their inner-world. Newsflash: educated people who study the same information can still arrive at vastly different conclusions. It happens all the time.
I admit that I am guilty of saying "how the hell can someone actually
think
this way?" But the
try
to understand how the other person arrived at their conclusion. I examine their logic to determine if their position makes logical and intellectual sense. Few people do that anymore, because they're afraid they may have to change their minds.
difference is that I actually
So for anyone who thinks that Republicans are jackasses because of their beliefs (because men like Michael Moore aren't jackesses since their causes are "righteous), perhaps you should stop assuming that you're always right. I guarantee that if you actually examined the logic behind your ideas, you would see the gaping holes in your belief system.
In a world where everyone is always right, then who the hell is actually wrong?